If you are selling a Metropolitan in the UK, you can have your advertisement posted on this notice board free of charge - send your details to
Please note that whilst ads are displayed on this site, this does not imply Club endorsement of any item or advertiser. It is not possible for the Club to check any of the items displayed so it is the responsibility of potential purchasers to ensure themselves that the item meets their approval in terms of both standard and price.
Rear Cross-member for sale
Quality handmade exact replica of original
Price £200 + P&P
Contact Pete Whetstone on 077680057294 or 02476 396359

Austin Metropolitans for Sale
1957 Austin Metropolitan Hard Top for sale
REG 9290 F with all paperwork. This car is an unmolested Metropolitan bought by me for restoring and is registered in my name. Circumstances have now changed so the car is for sale and can be viewed in St Helens, Merseyside. Price £4000
For further details contact Howard Sacks, Tel no : 07739 863277
*****************************
1957 Austin Metropolitan Convertible for sale
1500cc petrol. Red and white convertible. Fully restored. Owned by an enthusiast since 1996. In great condition. Exempt from MOT and vehicle tax. Car has been featured in Classic Car Mart magazine in 2004 and used on television program Celebrity Antiques Road Trip in Oct 2011. There is a comprehensive range of paperwork and manuals included in the sale. Car started first time after having been stood for 4 months.
Price £10,750. Please email jazcott@aol.com for more photos or telephone enquiries to 07506 760992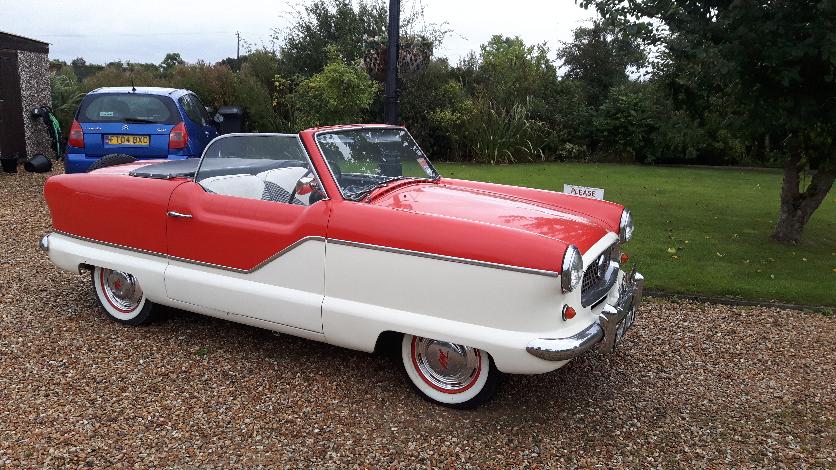 1955 (LHD) - Rare Early Nash-badged Convertible.
Reluctant sale but my three year old daughter has demands on my time and this car needs to be out there making people smile and not sat in my garage.
Nice, straight car with good paintwork. could be an easy winter/spring project to make a really nice car, although it is in good all round condition for a 60+ years old and is always garaged.
Time for someone else to have the enjoyment and fun of owning and driving this little car.
Sensible offers considered around £9500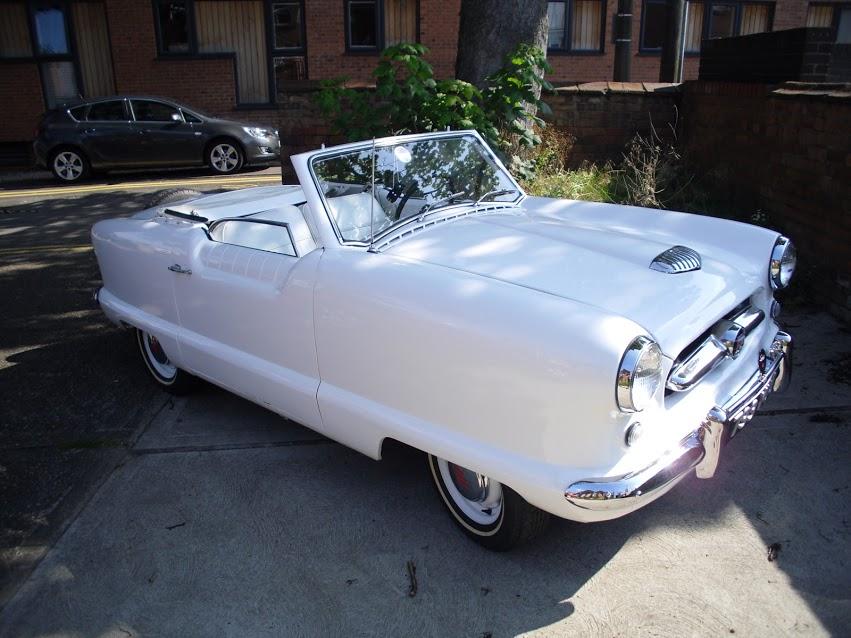 Wanted by Club member
Back copies of MOC magazines from August 2005 to September 2009
If you can help, please ring Paul Harris on 01435 813425
Books for sale -
Metropolitan Workshop Manual, The Metropolitan Story by Patrick R Foster, Nash Metropolitan Gold Portfolio (Brooklands Road Test Series) by R. M. Clarke plus a spare parts list. £30 for the lot.
Contact Maurice Bailey on 01689 833418 (Orpington, Kent)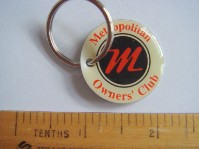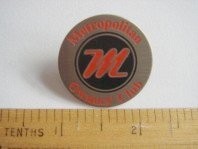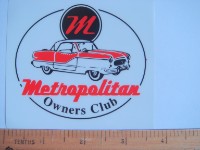 Key Ring Lapel Badge Windscreen Decal
£1.00each £1.00 each £1.00 each
All items plus £1.00 post & packaging - reduced for multiple items
Contact steve@metclubuk.com